Multi Family /Mixed Use Services
PHILADELPHIA MULTI-FAMILY BUILDERS
NorthEast Construction is your go-to partner for any Philadelphia multi-family construction project. Contact our efficient, hardworking, and dedicated staff members to get started!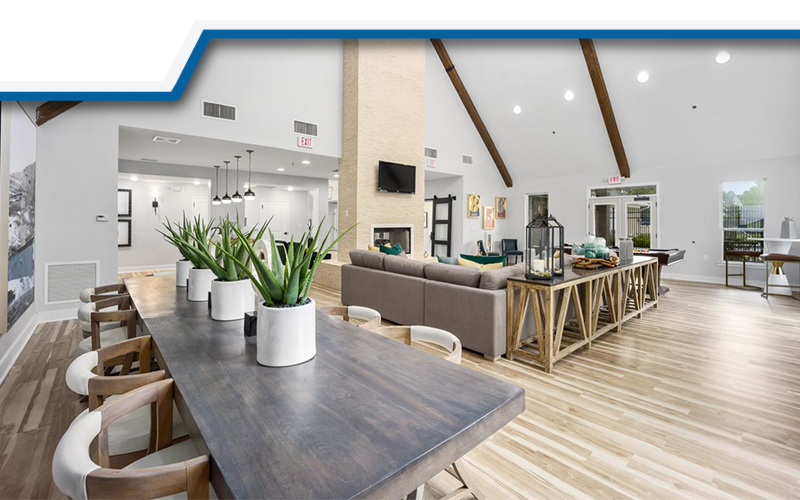 OUR PHILADELPHIA MULTI-FAMILY CONSTRUCTION COMPANY
For the past 20 years, Northeast Construction has proudly served the Philadelphia Metropolitan area, New Jersey, Maryland and Delaware with quality general construction company services ensuring quality work, completed on time and within budget. Whether you're interested in repositioning a portfolio, capital improvements or ground up build, we have the expertise and resources to make your project a success. Our women-owned and operated Philadelphia construction business can help you with your:
Multi-family residential space

Student housing

Senior living facility

Hospitality space

Warehouse conversions

Fire restoration

Ground-up build

Full repositioning of your portfolio
Our Philadelphia multi-family construction team has completed a variety of projects across the tri-state area, and we look forward to working with you on your next construction endeavor. Let us take your vision and turn it into a reality!
WHY CHOOSE OUR MULTI-FAMILY CONTRACTING SERVICES
At Northeast Construction, we understand how important it is for the people of Philadelphia and surrounding areas to have safe and beautiful apartment complexes to live in. That's why we strive to provide our clients with the best renovations while keeping costs and construction times low. Our goal is to ensure that each client is satisfied with the results and their needs are met. With our dedicated team and years of experience, we're sure that your apartment complex will be even better than before. Companies who choose to partner with our Philadelphia commercial contractors can expect nothing less than fair, affordable pricing; reliability; strong attention to detail; and communication throughout the entire process.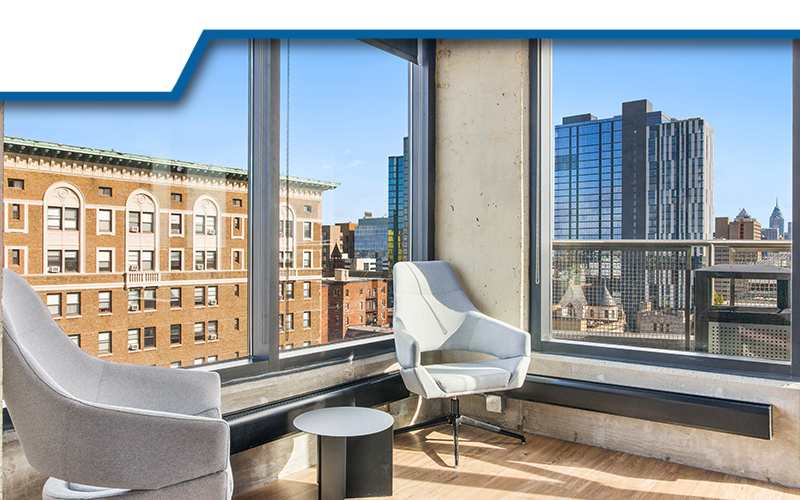 THE IMPORTANCE OF FUNCTIONAL MULTI-FAMILY RESIDENTIAL AREAS
Functional and beautiful multi-family residential areas or apartment complexes are essential for providing comfortable and convenient living spaces for residents. The importance of these buildings from our Philadelphia multi-family builders lies in their ability to meet the diverse needs of tenants and provide them with a sense of community and belonging. Well-designed residential areas provide tenants with a range of amenities and services, such as fitness centers, swimming pools, outdoor spaces, and community rooms, that promote health, well-being, and socialization. These areas also provide residents with essential services, such as on-site maintenance, security, and 24-hour emergency response, which ensure their safety and comfort.
Moreover, multi-family residential areas that are well-maintained and aesthetically pleasing can increase property values and attract new tenants, thereby benefiting property owners and managers. Let NorthEast Construction help you reap these rewards!
CHOOSE OUR MULTI-FAMILY CONSTRUCTION SERVICES
We know that hiring a Philadelphia construction business for your needs can be a bit intimidating. That's why our team here at NorthEast Construction in Philadelphia is here to walk you through our process. We want you to receive the service you need and deserve, and if you need mixed/multi-family construction services, you have come to the right place!